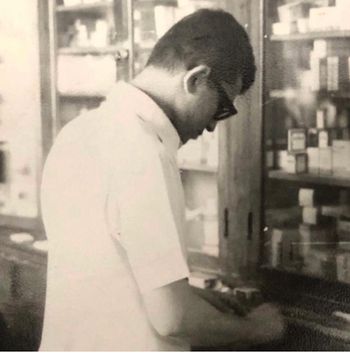 Meet your friendly, neighborhood Pharmacist & Owner, Fayek (Philip) Bichai.
We are going to take you on Phil's journey on how he came to America with a dream to become a pharmacist in a 3 post series.
1/3
Born in 1953 in Aswan, Egypt, Phil's father would often send him to the local pharmacy to pick up medicine for his family. There he would get a glance of his future profession and develop a relationship with the pharmacist, Dr. Percy. "I remember how kind he was to me and the feeling of always being impressed by him whenever I left his store. That really fueled me to research what it would take to become a pharmacist and to open my own store."
After getting into Assiut University, Phil would volunteer at Dr. Percy's pharmacy where he fell in love with the profession and even post graduation, was hired full time. "I went to pharmacy school and I found my identity. I had a deep love for chemistry and botany, which heavily influenced my decision to go to pharmacy school. This created within me a passion driven mindset to open my own pharmacy and to provide to the patients the healing medicine."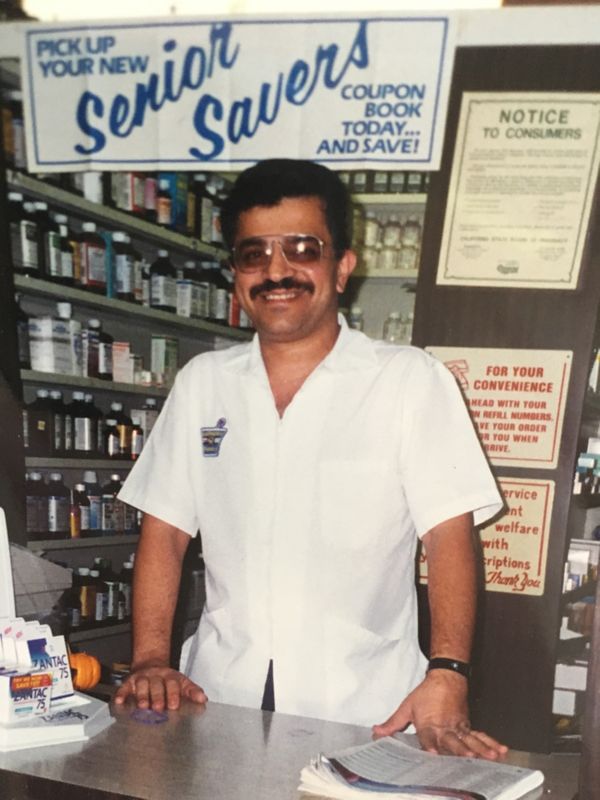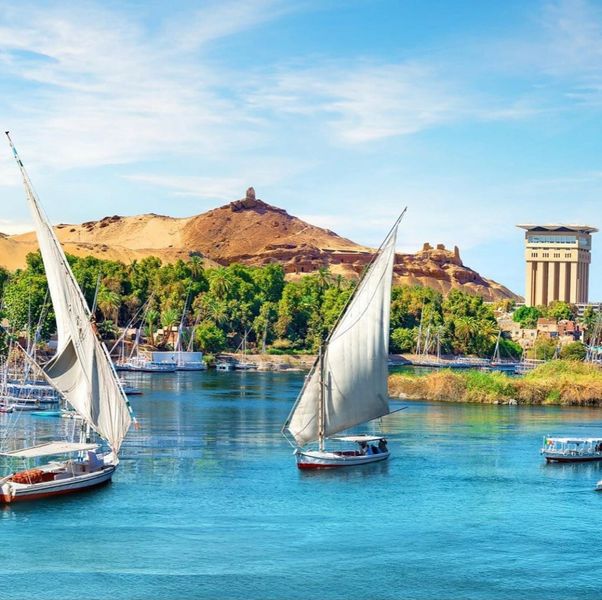 2/3
Coming to the United States in 1980 was a new chapter in my life. USA is the land of opportunities. But before leaving my hometown of Aswan, Egypt (2nd Photo), my motherland, I had to answer a big question..."How can I leave and live outside the land of my ancestors, the blessed Egypt?" That was a tough one. My answer was to take my beloved Egypt with me where I go in my mind and my heart. With that in mind, I was able to come to Los Angeles, CA in 1980 full of enthusiasm and energy, but I had to start from the bottom. My first job was at Winchell's Donuts in Pasadena while studying for my CA License. I started at minimum wage, and I couldn't afford to buy a car or a phone. I rented a very small room, and I had to get around on my bike. It was a very humbling beginning, but I was happy and thankful.
Although my dream was to be in California forever, in 1981 I was accepted into LIU (Long Island University) in Brooklyn, New York to study clinical pharmacy. I moved to NYC, and I got a job as a drug clerk and cashier at a drug store in lower Manhattan, walking distance from the financial center and World Trade Center. I also worked in Queens and Harlem. It was a very difficult adjustment especially with the weather. There I learned a lot of good things, but it was time to go to what I believed was home for me. In 1984 I moved back home to Los Angeles, and I became a licensed pharmacist in the states of California and New York. In 1985 I married my best friend, and in 1987 I opened my first pharmacy, West Drug, in Westminster, CA (1st photo). My dream was very much alive.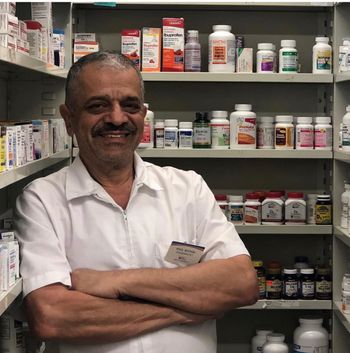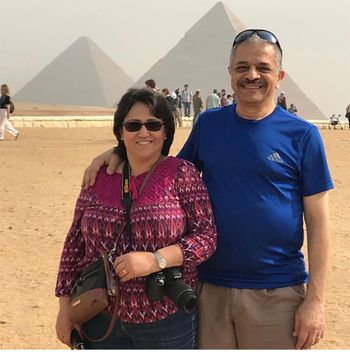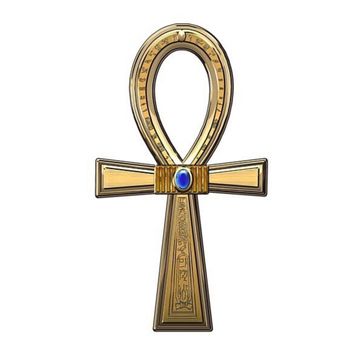 3/3
"I asked Dr. Edward Dalal, my former boss and mentor for 2 years while working for him in Long Beach, what is the key to succeeding as a pharmacy business owner? He always told me, "Service. Service. Service." That was his golden advice. He taught me a lot about the pharmacy business, and I am forever grateful to him.

Pharmacy is a profession that provides healing and help for all members of humanity to improve quality of life with the ultimate goal of good health and happiness. Owning a small business is a dream, but you have to keep it alive.

My love of the game of soccer had influenced me when I started forming the workforce. Similar to a coach forming a World Cup winning team, like Brazil, I started to form a unique group that each had a winning mentality that we can effectively compete against the big pharmacy chains like CVS, or Walgreens. With no fear, we were hungry for growth, but we never forgot the #1 rule, which was to provide excellent service no matter what it took.

I am very grateful to my wife, Nancy (2nd photo in Egypt at the Great Pyramids) who sacrificed her professional career as an educator and mathematician to join our team. In 2011 our daughter, Katrina, completed pharmacy school and added more strength to our team. The two are tremendous assets to our pharmacy.

I'd like to give thanks to everyone who has joined our team throughout the years and to all of our beautiful customers that continue to keep our doors open. I am also deeply appreciative to this great country, that on June 26, 1980 opened its arms, welcomed me, and gave me so many opportunities to succeed. God bless America!

To all of our valued patients, thank you!

Life is good. As I learned from my ancestors, everyday when you see the sun rise, it's a sign of new life and a new beginning. The sun will shine and radiate its rays, heat, and solar energy to everyone equally. The sun radiates life (Ankh, which is the key of life shown in the 3rd photo), full of health and happiness for all humanity.
Sign Up For Our Newsletter
Stay up to speed with our latest promotions, special deals, and announcements by signing up for our free e-newsletter.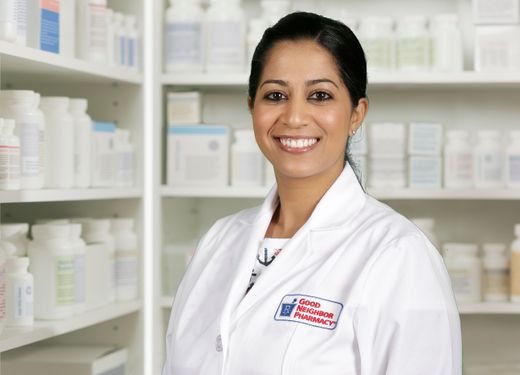 Meet Your Pharmacist
Dr. Phil Bichai received his pharmacy degree from Assiut University in Egypt. He has dedicated the majority of his career to serving patients in Huntington Beach, CA.
Dr. Katrina Bichai earned her doctor of pharmacy degree from the University of the Pacific in 2011. She is also a licensed Advanced Practice Pharmacist. A few of the many services she provides are immunizations and medication therapy management (MTM).
Specialized Services:

Reminders
Set reminders to take your medications.

Refill On-The-Go
Refill your medications 24/7 without logging in.

User Profiles
Safely store and manage your list of prescriptions.

Delivery Options
Request a refill and delivery with a single click.